The ongoing Russian-Ukrainian crisis is only getting worse by the day, with the possibility of a full-fledged war becoming a real possibility. This only makes more nervous world leaders who worry about the economic repercussions of the conflict. Among other measures to bring the situation under control, Western leaders have also constantly threatened Russia with tougher sanctions, including seizing all Russian assets.


Several news reports have claimed that a Russian superyacht named Graceful was seen "fleeing" a shipyard in Germany to Russia in an effort to avoid seizure due to sanctions that could be imposed if Moscow invades Ukraine. Guess who owns the superyacht? None other than Russian President Vladimir Putin himself.

According to publicly available details, the Graceful was commissioned in 2005 and the hull was built at Russia's Sevmash shipyard near Arkhangelsk. Sevmash is the largest shipbuilding complex in Russia, known for its nuclear submarines for the Russian Navy. After hull construction was completed in 2010, it was to be transported to Germany for finishing.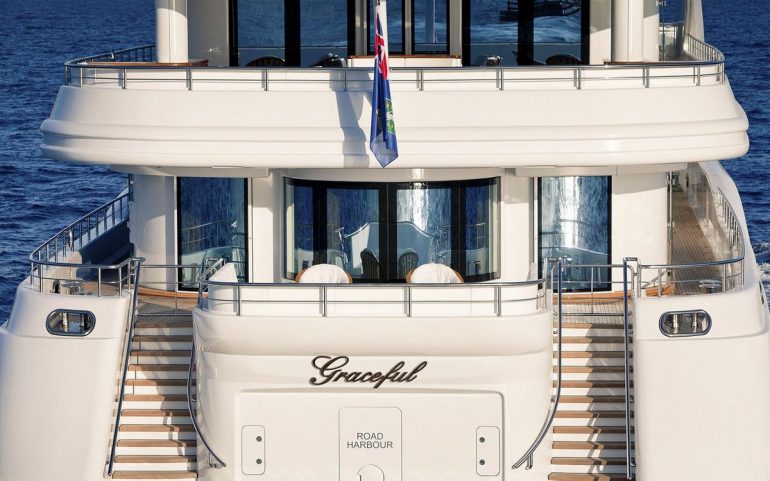 Along the way, he encountered a strong storm near Norway which damaged the hull. This accident considerably delayed the project. She was then taken to Blohm and Voss in Germany for completion and she was finally delivered in 2014. The ultra-luxury ship is said to have returned to Blohm and Voss for a refit in September last year, which included the overhaul of the engines, the addition of two bow balconies and a significant extension of the bathing platform. However, the ship had to set sail for Russia prematurely to avoid being seized.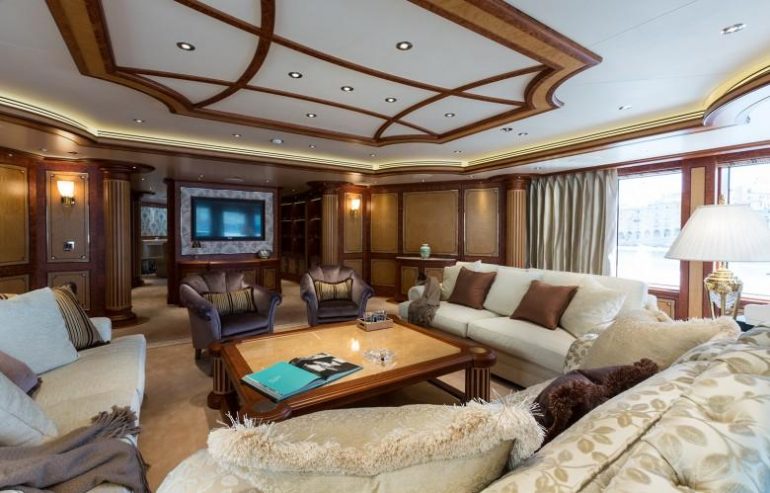 The Graceful measures 82 meters and is powered by 2 MTU engines which give her a cruising speed of 14 knots and a top speed of 18 knots. The ship also has a range of over 4,000 nautical miles. Designed by H2 Yacht Design, the sleek superyacht is constructed from steel and aluminum and has a three-deck design. Graceful's chic interior is finished in a variety of materials and textures, including tooled leather, tapestry walls, marquetry, marble, stainless steel, ebony and untreated teak, and more again. The superyacht is large enough to accommodate up to 12 guests and 14 crew members.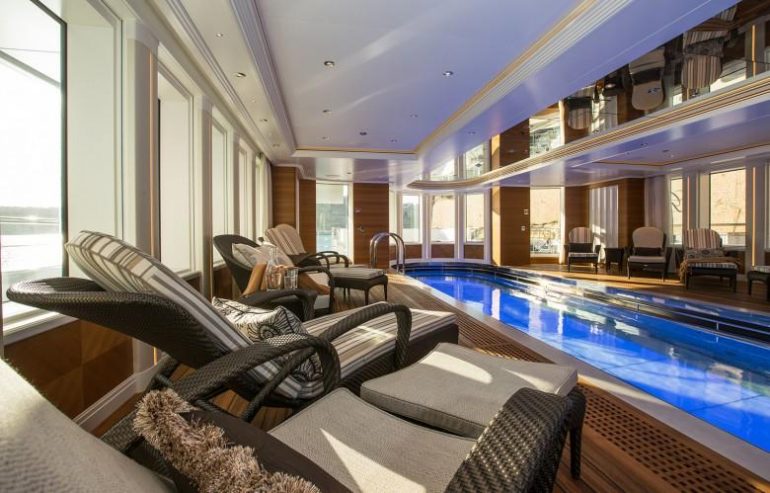 The highlight of the ship is its indoor swimming pool which is 15 meters long and three meters wide.

The particularity of the pool is that its bottom can be raised to transform it into a dance floor. The multifunctional space can also be transformed into a theater thanks to the drop-down screen and the video projector.

In addition to this, the main deck features a formal dining room, a lounge with a white Steinway piano, a luxurious tea room and an alfresco dining area. The superyacht also has its own gym, cocktail bar and spa pool as well as two other plunge pools for hot or cold dips.

The onboard wine cellar can hold 400 bottles, while there is a large library on the upper deck which also houses the owner's office. If that was not all, the ship also has its own helipad equipped for an EC135 helicopter.

The decadent life of Vladimir Putin
Russian President Vladimir Putin is considered one of the most powerful current world leaders, but countless reports claim he is also secretly one of the richest people on this planet. According to some estimates, Putin's personal fortune is over $220 billion. While Putin has always ridiculed such claims, saying he lives on a relatively modest state salary of around $135,000 a year, his critics say the Russian president lives like a king. Political critic Boris Nemtsov claimed that Putin's extraordinary wealth and assets include 43 planes, 7,000 cars, 15 helicopters and 4 superyachts. The Russian leader is also said to have built his own palace in a highly secure "billionaire village" on the outskirts of Moscow and it is almost twice the size of Buckingham Palace.
[All yacht images via – H2 Yacht Design]