Splinter Works carves 'series of ships' using carbon fiber
all photos from photography by stephane rocher
images courtesy of splinter works ltd.
following the success of their 'hammock boat bath', splinter works expanded its tub collection with a freestanding vanity tub and similar scale but smaller sink. both seem to grab your attention with their gently angled shapes and the rich color they mimic. As you get closer, the appeal of the products increases due to the tactile feel of the woven and lacquered carbon fiber material.
The "Ship Hammock Tub" was the source of many details which have been expanded for the updated "Ship Series". the playful but optimal shape of the hammock tub led to the freestanding shape of the latest vessel which allows it to be positioned anywhere, in any room of the house. The independence of the two new "basin" products is the main reason why these bathroom projects stand out from similar designs.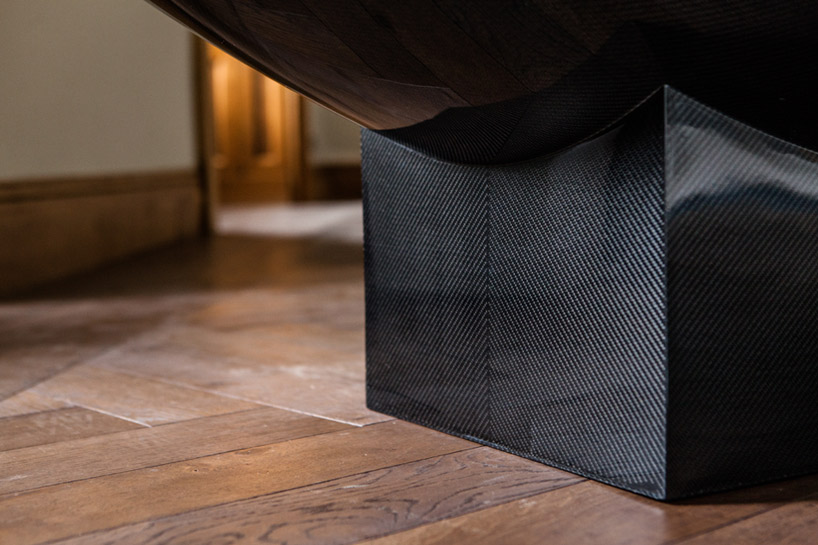 the base of the tub shows the detailed precision required in manufacturing.
all of this is the result of split work using technology – a giant autoclave – mainly used in the manufacture of Formula 1 cars, with special care in making their bathroom products. this highlights the attention to detail required to fabricate the designs, especially the smaller, more intimate scheme. as the carbon fiber material is light (only 14 kilos when weighed empty) yet incredibly strong, it provides comfort and safety for the user when trying to relax in difficult forms such as the bathtub.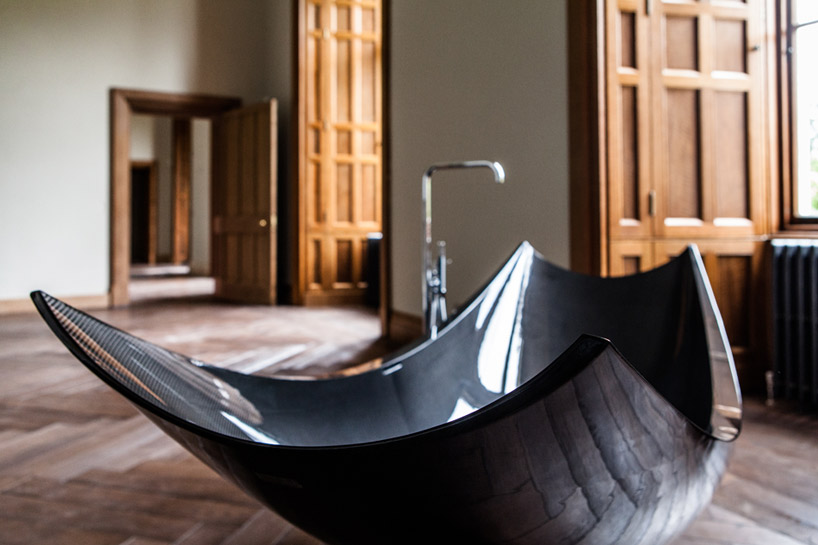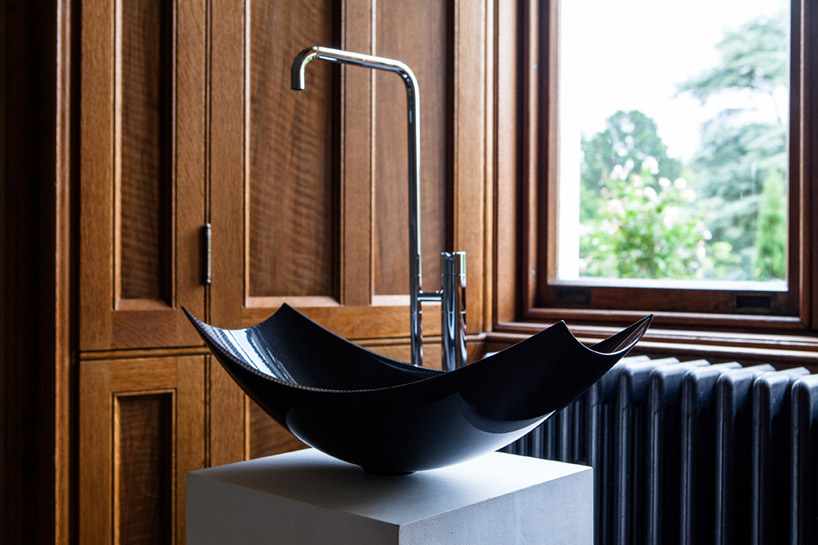 the self-supporting shape is maintained thanks to the solid material used.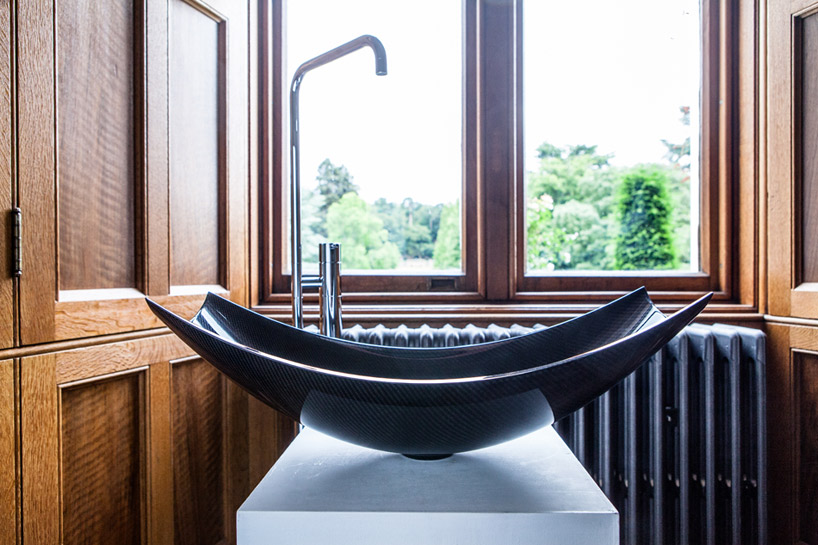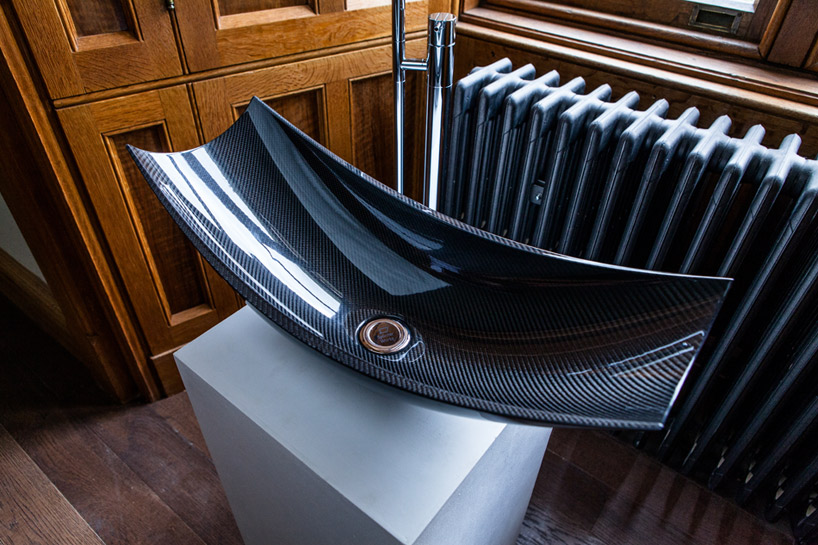 an appearance of fabric texture is created by the geometric weaving of the fiber.