Yinka Shonibare
Beekeeper (Boy)
2021Fiberglass mannequin, Dutch wax printed cotton textile, globe, brass, steel, fake bees, straw, wood, polyurethane, polystyrene and cotton
Presented by James Cohan Gallery
His work on cultural appropriation is truly symbolic. Yinka is also the last artist invited to the Gallery at Sketch for which I redesign the space by extending the artistic exploration of Yinka's culture and identity.
Farrokh Mahdavi
Untitled, 2021
Acrylic painting on canvas
Presented by Dastan Gallery
I did not make this choice because we have the same surname, I assure you that we are not related. Dastan is one of the best galleries in Tehran, and Farrokh Mahdavi's self-portraits are obsessive and intriguing – they straddle the line between monstrosity and candor.
Tschabalala Self
half full2022
Acrylic, flash, matching fabric, painted fabric, wallpaper and thread on canvas
Presented by Pilar Corrias Gallery
It's powerful and graphic. Such a strong and pop vision of black femininity.
Charles Ray
Untitled, 2021
Paper
Presented by Matthew Marks Gallery
I chose it in response to the salon which has just opened at the Bourse de Commerce and at the Center Georges Pompidou in Paris. These joyful, almost childish flowers contrast with his conceptual sculptures.
Brain Rochefort
To confirm2021-2022
Ceramics, glaze, shards of glass
Presented by Massimo de Carlo Gallery
I've always loved ceramics – and this bulbous vessel is like a brightly colored creature I could adopt.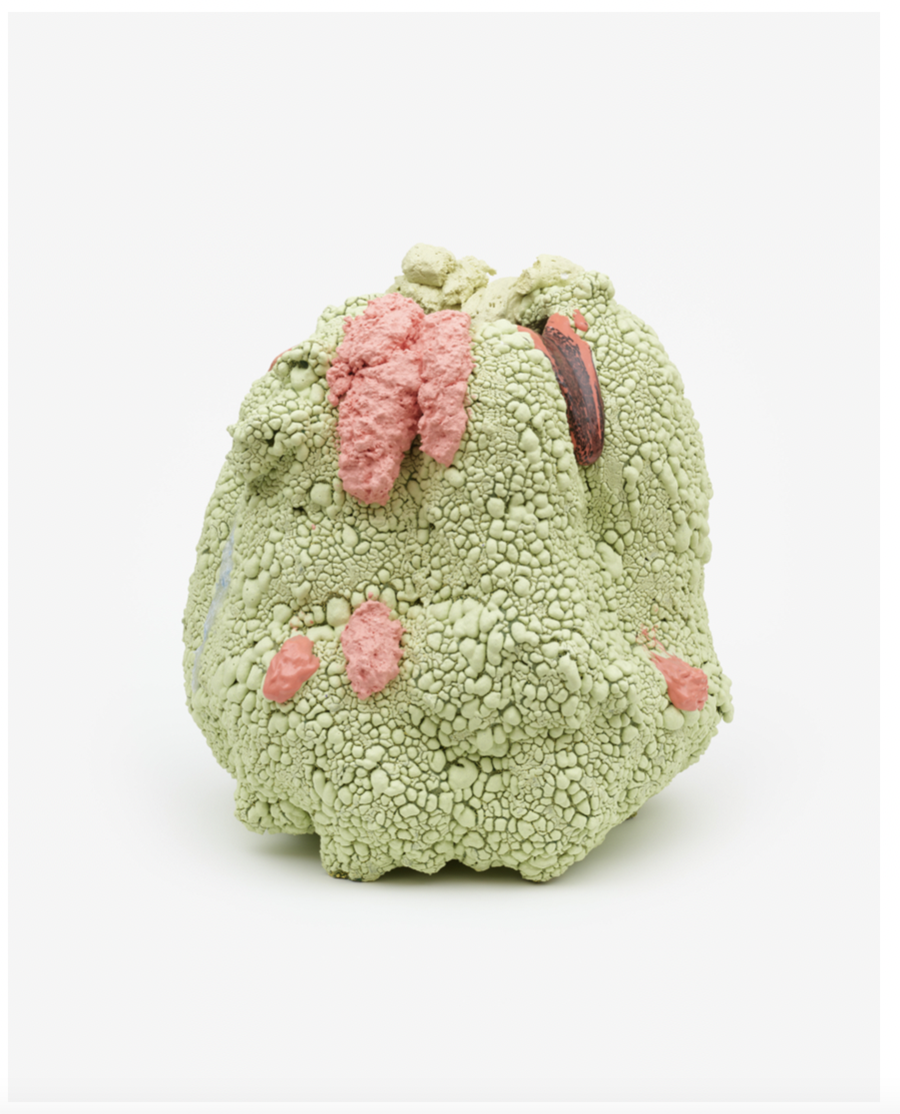 Urs Fischer
Comfort2021
Aluminum composite panel, aluminum honeycomb, polyurethane glue, epoxy primer, gesso, solvent-based silkscreen paint, water-based silkscreen paint
Presented by Sadie Coles Gallery
Urs Fischer transforms familiar images – deconstructing shapes and figures into a pop collage.
About India Mahdavi
India Mahdavi is a Franco-Iranian architect and designer. More than 20 years after launching his own studio, Mahdavi has made a name for himself working on major hospitality projects, luxury collaborations and even launching his own line of furniture. Often referred to as the "reigning queen of color," Mahdavi is best known for her whimsical spaces and shapes infused with playful palettes.
About the Frieze Viewing Room
Frieze Viewing Room is a free digital platform, connecting global audiences to Frieze galleries and artists.
Open to all from February 15 – 20the viewing room offers show visitors a glimpse of the wealth of gallery presentations to come at Frieze Los Angeles 2022, as well as the opportunity for audiences around the world to experience and acquire the artworks on display.
Create your free account and "Sign the Book" on the contest page between February 15-20, 2022for a chance to win a limited edition draw of Kate Costello worth $500.
VISIT NOW