Can you imagine spending $150 for an iPhone 6 case? Well, there they are, and Vesel's is worth every penny.
---
iPhone cases – there are literally a million. But of all the available ones, there are only a few that I could see myself slapping on my phone. It needs to be slim, simple, and something that won't make me look like a total ass. Yet with all of these requirements in mind, there are still plenty of choices.
But why is it so important to protect my iPhone in the first place? Well, for starters, the aluminum finish of the iPhone 6 makes it prone to drops due to its slippery surface. So it makes sense to give the phone some sort of extra grip, which is where a solid case comes in.
I've had my fill of a variety of different cases for the iPhone, so when Ship sent me a Wood Series case for my iPhone 6s, I didn't really know what to expect other than an iPhone case. However, what I received was something that totally blew my mind.
The model I received was entirely made in aluminum with a silver finish and natural oak wood. Now this isn't your normal iPhone case, I would technically call it a bumper case because it doesn't have a surface that protects the back of the phone. That's not necessarily a bad thing as it shows off the aluminum finish of the iPhone and the bumper gives it plenty of room so it won't scratch on any surface.
[pullquote position="right"]Vesel just puts himself in a league of his own with this bad boy.[/pullquote]
When it comes to its design, this case is sexy as hell. I haven't seen any other iPhone case on the market that looks this good. Vesel just puts himself in a league of his own with this bad boy. It's almost to the point where I think every iPhone should have them installed, not because of the protection, but for the design and the wow factor. With the case in place, it's certainly almost a privilege to pull out my phone.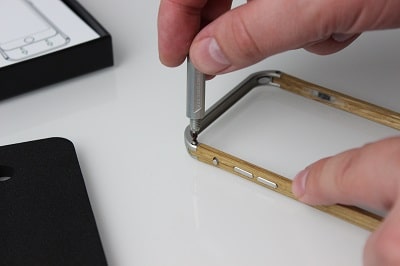 Another cool feature of this case is its unique four-piece construction, all of which are held together by small hex screws. This means that installing the case on your phone requires some assembly, but nothing out of the ordinary. To fit the case on your phone, the top or bottom of the case must be removed, and from there the phone slides out. All that remains is to screw the upper or lower part back together. Vesel even includes a nifty little screwdriver to help you get everything in place.
Since the case is made from natural wood and aluminum, there are concerns about the lifespan of this case. Fortunately, Denis Vesel, founder of Vesel, described some of the quality controls they have in place:
Wood is a natural, living material and it will always breathe, shrink and expand in different environments hmm… Now what? If we want the best quality, we will have to finish each of them by hand. And we did. We finish, test and check each case by hand before packing and shipping it all over the world to our customer.
I can see how true that is because there seems to be a lot of TLC in these cases.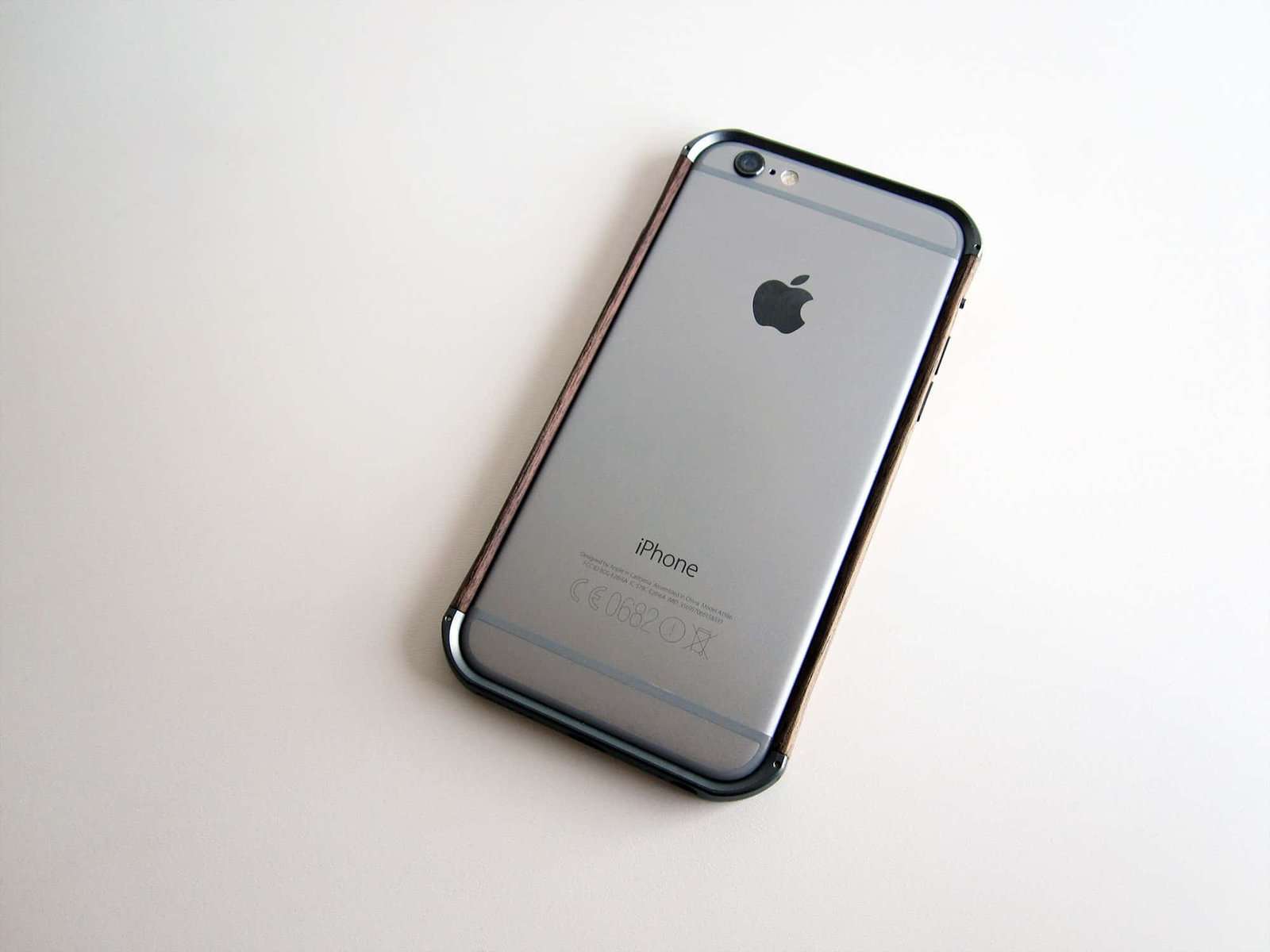 After wearing the case on my phone for a week, I have to say this is by far one of the best iPhone cases I have ever seen. It's so good that friends have complimented me. Ask yourself this question, when was the last time someone complimented you on your iPhone case?
Besides the silver/oak combination, Vesel also offers them in three other designs: grey/walnut, silver/walnut and grey/oak. Everyone will direct you just under $150 (Amazon has them for $129), which seems like a lot of money. It's like anything else though – lots of people will be happy to pay a little extra money for a premium product that sets them apart from the crowd.