Roman Abramovich has been more talked about for his superyachts than even for the famous Chelsea. FC We can't blame the scribes as the Russian oligarch owns an incredibly extravagant line of yachts (there are at least five linked to Abramovich), including the grand megayachts Eclipse and Solaris combined worth almost $1.3 billion . Among her other less lavish but elegant ships is the 164-foot Aquamarine. The Guardian revealed that the $40.3 million Aquamarine was part of the billionaire's fleet until the day Ukraine was invaded. According to a Guardian investigation, on February 24 ownership of the yacht passed from a company previously controlled by Abramovich to a close associate, Russian businessman David Davidovich.


Today, Abramovich's modest-standard ship is covered in scaffolding and perched under a shed in a drydock in the Dutch port of Vlissingen. Davidovich told the Guardian he was the owner of Aquamarine and Jersey-based MHC Jersey Ltd, registered as a yacht owner on the MarineTraffic maritime database.
"I can confirm that I am the owner of MHC Jersey Ltd and the yacht Aquamarine," Davidovich said in a written statement. Abramovich's $610 million megayacht Solaris and $590 million megayacht Eclipse have established celebrity status. The relatively more humble (still classy) $40.3 million aquamarine may not be in the spotlight, but it's still a shining gem in Ambramovich's necklace of assets. Let's take a closer look at this graceful schooner:

About the amazing Aquamarine:
Dutch shipbuilder Heesen Yachts is behind Aquamarine, the first superyacht in its new 5000 Aluminum class. Built entirely in aluminum, this motor yacht is the first of its kind below 500 GT to be IMO Tier III compliant.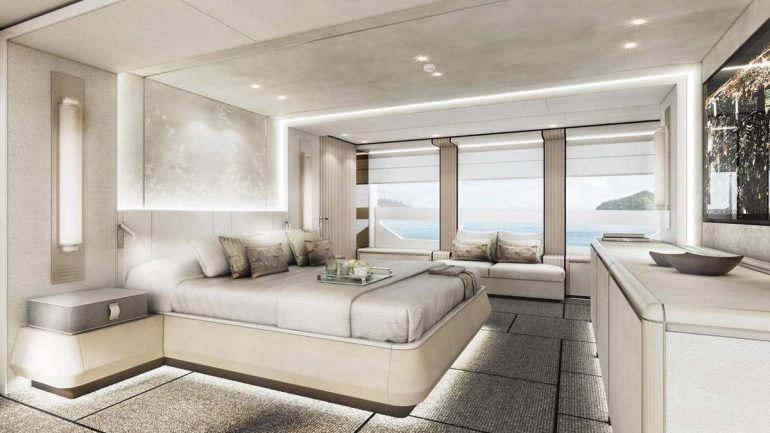 While Heesen Naval Architects gave Aquamarine a sleek, semi-displacement hull, Omega Architects created a sportier exterior and Italian designer Cristiano Gatto delivered stunning Japanese-inspired interiors. According to Heesen, Aquamarine is "the perfect yacht for sailing in the Bahamas and the crystal clear waters of the Mediterranean".

Aquamarine is a fast yacht that can comfortably accommodate 12 guests in four guest suites on the lower deck. The owner resides in the master cabin on the main deck. Compared to Abramovich's other superyachts which feature 8 and 9 decks respectively,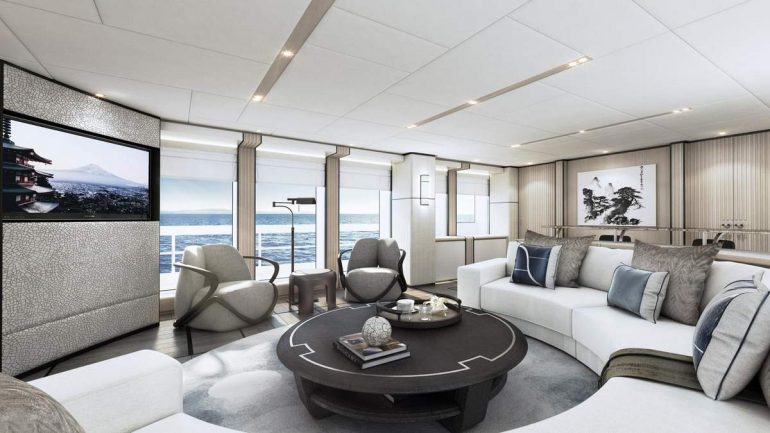 Aquamarine is much smaller. However, what it lacks in size, Aquamarine makes up for in elegance. Other standout features include a raised aft deck flanked by a collection of sun pads. A full-height multipurpose tender garage doubles as a luxury beach club connecting directly to the flush swim platform. "It's a wonderful platform when it's anchored somewhere for people to do water sports and swim," said Thom Conboy, Heesen's US representative.

According to international boat, speaking of the design, Gatto said, "I believe the Japanese accents help set the right mood on board. Simplicity, linearity and bright colors are the main themes throughout. Aquamarine is under repair at Damen Shiprepair, a Dutch company specializing in the construction and repair of luxury yachts.